"Always re

ly on a happy mind alone."
Geshe Chekhawa
By training in meditation, we create an inner space and clarity that enables us to control our mind regardless of the external circumstances.

VENERABLE GESHE KELSANG GYATSO RINPOCHE
Hi, I´m Sandra. I teach our Meditation Class on Fridays in Sachsenhausen and workshops in English. I met Kadam Dharma in South Africa in 2010 and lived at the Buddhist temple in Portugal for almost two years. Now, I work at a bank here in Frankfurt. I would like to share my experience of integrating meditation into a busy daily life. Feel welcome and see below our classes in English.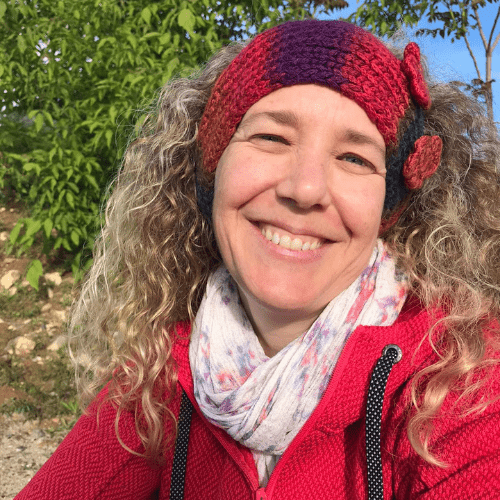 Friday | 6pm
The Mirror of Dharma –
How to find the real meaning of human life
No classes on the dates below due to other events (click on the links to rather join these events):
26 November – no class
3 December – join the Deutsches Festival 2021 (teachings in English or with German translation)

Last class in 2021: 10 December
First class in 2022: 14 January

Everyone wants to be happy but so few people actually are. We may not even believe that lasting happiness is possible, Buddha's teachings give us a swift and direct method to help us improve our happiness and good qualities, that we can verify through our own experience. These weekly meditation classes, based on special arrangement of meditations known as Lamrim, we will learn how to connect to our inner potential for peace, love and freedom and begin our journey to a happiness we hardly knew existed.

Our meditation classes are suitable for beginners and experienced practitioners alike, and give you the opportunity to learn more about meditation, Buddhism, and finding peace and happiness from within. Classes include guided meditations, a short practical talk about how to use meditation to solve daily problems, and an opportunity to ask questions.

The meditations and explanations are based on the book
The Mirror of Dharma with Additions by Geshe Kelsang Gyatso.

Each class consists of guided meditations and clear explanations, as well as an opportunity to ask questions.

Fee: 9 € per event


Would you like to attend the workshop on site:

Private Yoga Institute
Mörfelder Landstraße 44
60598 Frankfurt am Main

or as a livestream?Boo
Find out more about Modern Kadampa Buddhism on kadampa.org.