"Always re

ly on a happy mind alone."
Geshe Chekhawa
By training in meditation, we create an inner space and clarity that enables us to control our mind regardless of the external circumstances.

VENERABLE GESHE KELSANG GYATSO RINPOCHE
Hi, I´m Sandra. I teach our Meditation Class on Fridays in Sachsenhausen and workshops in English. I met Kadam Dharma in South Africa in 2010 and lived at the Buddhist temple in Portugal for almost two years. Now, I work at the ECB here in Frankfurt. I would like to share my experience of integrating meditation into a busy daily life. Feel welcome and see below our classes in English.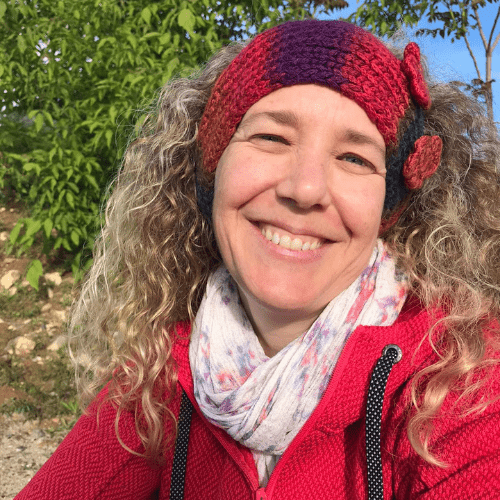 Saturday | 19 June | 2 – 6pm
Overcoming Stress Anxiety & Anger
Meditation workshop in three sessions

As we begin to shift towards gradually creating our new normal. You may find that unpleasant feelings that affects most people in varying degrees such as anxiety, stress, depression, frustration and even anger are becoming your reality. During this workshop you will learn how to train your body and mind to respond differently to the perception of threat or danger. By training in various meditation techniques and constructive ways of looking at the situation, we will gradually increase our experience of inner peace and be free from these negative and destructive states of mind.

The workshop will include guided meditations, a talk, and an opportunity for questions and answers.

All are welcome, regardless of belief or previous experience!

Fee: 30 €

Would you like to attend the workshop on site or as a livestream?
Friday | 6pm
How to become the person you wish yourself to be
Meditations on the 6 Perfections

11 June – A special wisdom called 'Superior seeing' – our power to concentrate
18 June – Understanding Buddhas' ultimate intention – the wisdom of all phenomen
25 June – Overcoming laziness, applying joyful effort

Sometimes it feels as if modern life is so crowded and so busy it leaves little or no space to let ourself just be, let alone to grow and become a better person. Buddha taught the practice of the 6 Perfections as the Bodhisattva's way of life for developing and maintaining a peaceful mind and benefiting others.

In this series of meditation classes we will discuss how to apply these practical techniques in our daily life to develop authentic inner peace, overcome daily problems and bring about positive changes. This feeling of contentment and well-being helps us greatly to handle the busyness and difficulties of daily life, in a calm and positive way. Using these practical daily techniques as the foundation to nurture your limitless potential.

Each class consists of guided meditations and clear explanations, as well as an opportunity to ask questions.

The meditations and explanations are based on the book Guide to the Bodhisattva´s Way of Life by Shantideva.

Fee: 9 € per event

Would you like to attend the meditation class on site or as a livestream?
Find out more about Modern Kadampa Buddhism on kadampa.org.